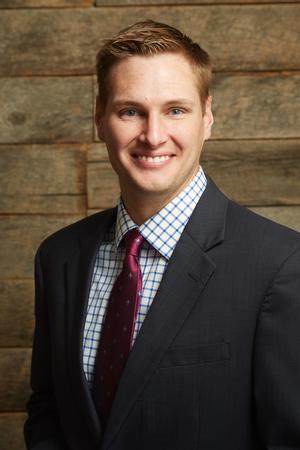 Branden
Bosch
Corporate Secretary and Partner, Investment Advisor
Branden and his wife, Katelyn, have been married for 4 years. They have been blessed with their sweet 1-year-old son, Cameron, and are expecting another baby in the Fall of 2017. Katelyn believes her roles as "wife" and "mother" to be first priority in life to best serve her family. She also is a part time Physical Therapist at Liberty Ridge Health & Rehab where she loves to assist patients in regaining independence. Together, the Bosch family strives to grow in their relationship with the Lord, values family time, and enjoys living an active lifestyle.
Branden graduated from Liberty University in 2010 with a double major in Finance & Economics. Prior to becoming a Senior Client Associate with Legacy Wealth Management Group, Branden worked as a Financial Advisor at Merrill Lynch and as a Loan Officer with WestStar Mortgage (now JG Wentworth Home Lending). With 7 years of industry experience, he enjoys learning the background of his clients and forecasting forward to help them with their needs, goals, and dreams.
While studying finance in 2008 Branden lost his grandfather to cancer, which was an experience that financially shook his family's world. Growing from that experience he knows the value that an advisor brings to every aspect of the client's financial world. His desire to be an advisor stems from those events in his own life, and has created a desire to help educate others. Not only on reaching retirement, but education surrounding the plans that will keep your family financially sound if the unthinkable were to arise. His desire is for every client to have complete financial peace.
Branden believes in being an active part of the community and works closely with The Exchange Club of Lynchburg as well as the Lynchburg Life Saving Crew. He also serves in the local church and enjoys being outdoors playing golf or spending time with his family.