Legacy Wealth Management Group a Caitlin John Private Wealth Management RIA Firm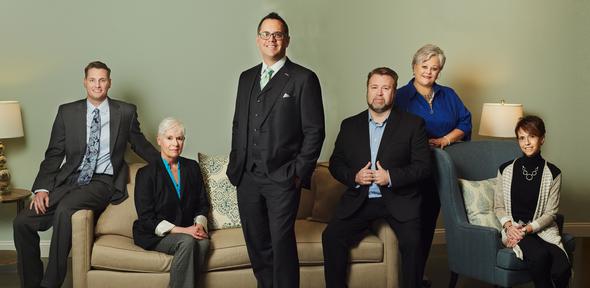 Legacy Wealth Management Group, Inc. was founded for one simple reason; so that our team members can help families with their financial needs and to make genuine client service the core of every relationship. With more and more organizations trying to minimize the service they deliver to their customers, we have decided that we want to continue the traditional service model where there is time for face-to-face interactions and a desire to truly understand our client's life.
Nestled in the Blue Ridge mountains on our 15-acre campus and 14,000 square foot facility, we have the ability to accommodate up to 500 clients and their families at our many events. We believe that the more interactions that we can have with our clients through seminars, educational forums, special events and holiday parties- the better that we can truly understand who they are and how we can serve them.
Many people have expressed to us their frustration with the lack of concern in the corporate world of finance. We simply believe that it doesn't have to be that way. If you are looking for a relationship that is based on more than how many zeros are on your statement, we might be what you have been looking for. Allow the team at Legacy Wealth Management Group, Inc. to help you find understanding and significance again in your financial life.
Securities and Investment Advisory Services offered through Caitlin John Private Wealth Management a Registered Investment Advisor Firm.
How does a traditional or Roth structure affect your IRA or employer-sponsored retirement plan? And what do their differences mean for older workers?

Now that 28% of Americans report being online "almost constantly," could digital marketing be a cost-effective way to attract new customers?

Filial responsibility laws can hold children responsible for certain parental debts. This potential liability is one reason to plan for long-term care needs.

A shift in the balance of power can strongly affect economic policies. View the presidential candidates' tax proposals and other monetary policy positions.
Use this calculator to estimate how much income and savings you may need in retirement.

Estimate the annual required distribution from your traditional IRA or former employer's retirement plan after you turn age 72.