Legacy Wealth Management Group a federally registered investment advisory firm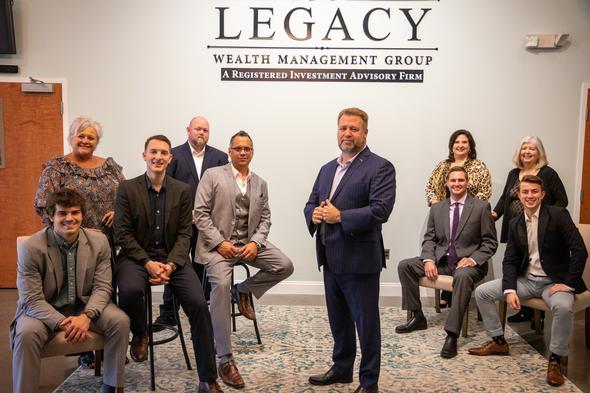 Legacy Wealth Management Group, Inc. was founded for one simple reason; so that our team members can help families with their financial needs and to make genuine client service the core of every relationship. With more and more organizations trying to minimize the service they deliver to their customers, we have decided that we want to continue the traditional service model where there is time for face-to-face interactions and a desire to truly understand our client's life.
Nestled in the Blue Ridge mountains on our 15-acre campus and 14,000 square foot facility, we have the ability to accommodate up to 500 clients and their families at our many events. We believe that the more interactions that we can have with our clients through seminars, educational forums, special events and holiday parties- the better that we can truly understand who they are and how we can serve them.
Many people have expressed to us their frustration with the lack of concern in the corporate world of finance. We simply believe that it doesn't have to be that way. If you are looking for a relationship that is based on more than how many zeros are on your statement, we might be what you have been looking for. Allow the team at Legacy Wealth Management Group, Inc. to help you find understanding and significance again in your financial life.
Did you know that Treasury Inflation-Protected Securities (TIPS) can help hedge a bond portfolio against inflation? This article explains how.

Do you understand how working in retirement can affect your Social Security benefits? Read this article to find out.

What distinguishes HDHPs from preferred provider organizations (PPOs)? Learn about some key differences between the plans.

This article discusses recent trends affecting the automotive market and includes suggestions for those who want to purchase a vehicle.
Estimate the annual required distribution from your traditional IRA or former employer's retirement plan after you turn age 72.

Use this calculator to estimate how much income and savings you may need in retirement.