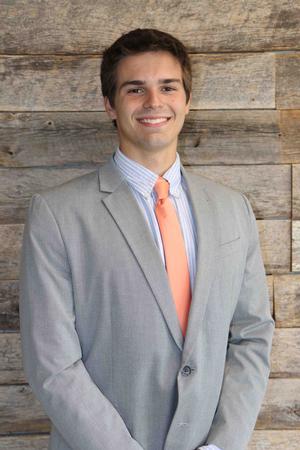 Jacob
Zody
Investment Analyst
Jake Zody is a Portfolio Manager at Legacy Wealth Management. He works closely with Branden Bosch to execute tasks regarding portfolio management, analysis, investments, data, and taxes. Jake and his fiancé, Kaylie, will be getting married this September. Jake and Kaylie love to spend time outdoors and playing any sport or game together. They both enjoy relationships and community involvement, serving at their church regularly. Jake and Kaylie value their faith and are excited to pursue the Lord wholeheartedly in their life together.
Jake is a graduate of Liberty University with a double major in Business Finance and Economics, earning Magna Cum Laude honors for both degrees. Jake spent time with Legacy in the Spring of 2022 as an Investment Analyst Intern, where he grew to love the company and its unique focus on intentionality and integrity with its clients. Jake has always been attracted to the field of Finance and Economics, pursuing knowledge, and excelling in his endeavors for many years, both in the classroom and in a business setting. Jake is committed to working hard and doing things the right way to support the growth of Legacy as it progresses in the shard vision here at Legacy.
Jake believes that money is a great tool that can be used wisely to make a difference in the world. He is excited to serve the people of his community by leveraging his skill set and career while working closely with his Legacy associates. Jake is currently continuing his education through his pursuit of the Chartered Financial Analyst (CFA®) charter to better serve the clients of Legacy.