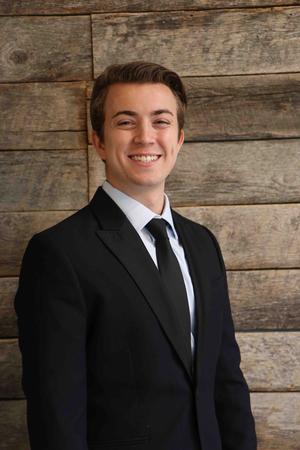 Mark
Boccarossa
Investment Advisor
Mark is soon to be married to his college sweetheart, Zoe. Both Zoe and he graduated from Liberty University in 2022. Zoe is continuing her education with a master's in Clinical Mental Health Counseling with dreams to becoming a counselor. Mark and Zoe love to spend their time with family and friends whenever the chances arise. They enjoy any activity, outdoor or indoor, that brings them closer together. They value their relationship with the Lord, first and foremost, and the work they do at their local church and community.
Mark graduated Summa Cum Laude with a degree in Financial Planning from Liberty University in 2022 and the Certified Financial Planner Board of Standards education requirement with hopes to achieve the CERTIFIED FINANCIAL PLANNER™ certification. He draws much of his drive from his grandfather who was a financial planner, who taught him the importance of family and the value and purpose of money. Mark developed a strong work ethic while watching his parents stive in the positions in the medical field. Mark learned valuable knowledge from these two different perspectives on how to better serve the ones around you.
Mark is working beside Jake Dawson to assist in complex financial plans and strategies to further the growth of a Legacy.